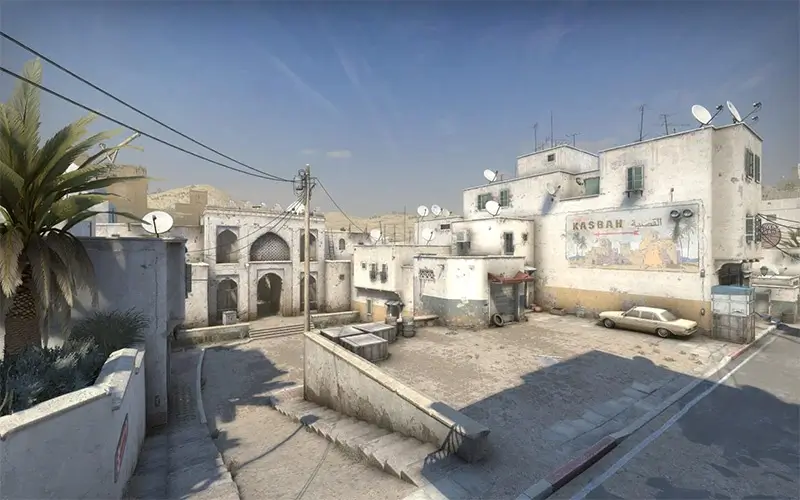 Into the Breach
Into the Breach vs. ALTERNATE aTTaX tips & odds
Thunderpick World Championship 2023 Europe Series 2
12. september 2023
12. sep. 2023
2 - 1
ALTERNATE aTTaX
Ancient
BANNED
Overpass
BANNED
Anubis
PICKED
16
14
Inferno
PICKED
9
16
Vertigo
BANNED
Nuke
BANNED
Mirage
16
12
Lineup
Qikert
misutaaa
Bymas
rallen
CRUC1AL
Lineup
FreeZe
PerX
slaxz-
Spiidi
awzek
Into the Breach

K - D
+/-
ADR
KAST
Rating 2.0

Aurimas '

Bymas

' Pipiras

66 - 44

+22

78.2
81.9%
1.31

Karol '

rallen

' Rodowicz

65 - 52

+13

88.2
77.1%
1.27

Joey '

CRUC1AL

' Steusel

55 - 45

+10

70.8
74.7%
1.18

Alexey '

Qikert

' Golubev

45 - 49

-4

61.8
72.3%
0.94

Kévin '

misutaaa

' Rabier

37 - 55

-18

53.1
66.3%
0.81
ALTERNATE aTTaX

K - D
+/-
ADR
KAST
Rating 2.0

Lukas '

FreeZe

' Hegmann

57 - 60

-3

82.7
71.1%
1.10

Fritz '

slaxz-

' Dietrich

51 - 48

+3

67.1
71.1%
1.05

Paul '

PerX

' von Erdmannsdorff

47 - 52

-5

73.0
67.5%
1.02

Timo '

Spiidi

' Richter

39 - 47

-8

57.2
78.3%
0.87

Michalis '

awzek

' Napoloni

47 - 61

-14

61.9
69.9%
0.83
Into the Breach

K - D
+/-
ADR
KAST
Rating 2.0

Karol '

rallen

' Rodowicz

29 - 18

+11

100.6
80.0%
1.55

Joey '

CRUC1AL

' Steusel

24 - 16

+8

76.8
83.3%
1.30

Aurimas '

Bymas

' Pipiras

18 - 20

-2

78.2
73.3%
1.06

Alexey '

Qikert

' Golubev

13 - 18

-5

54.9
73.3%
0.86

Kévin '

misutaaa

' Rabier

15 - 20

-5

51.1
63.3%
0.79
ALTERNATE aTTaX

K - D
+/-
ADR
KAST
Rating 2.0

Paul '

PerX

' von Erdmannsdorff

21 - 19

+2

91.4
73.3%
1.28

Michalis '

awzek

' Napoloni

21 - 22

-1

73.1
76.7%
1.01

Fritz '

slaxz-

' Dietrich

19 - 16

+3

54.9
76.7%
0.99

Timo '

Spiidi

' Richter

14 - 16

-2

68.4
83.3%
0.93

Lukas '

FreeZe

' Hegmann

17 - 26

-9

64.5
66.7%
0.74
Into the Breach

K - D
+/-
ADR
KAST
Rating 2.0

Aurimas '

Bymas

' Pipiras

21 - 12

+9

69.2
80.0%
1.26

Karol '

rallen

' Rodowicz

16 - 16

+0

67.5
72.0%
1.00

Joey '

CRUC1AL

' Steusel

10 - 16

-6

51.8
64.0%
0.84

Kévin '

misutaaa

' Rabier

11 - 17

-6

60.5
60.0%
0.79

Alexey '

Qikert

' Golubev

8 - 18

-10

43.3
60.0%
0.55
ALTERNATE aTTaX

K - D
+/-
ADR
KAST
Rating 2.0

Lukas '

FreeZe

' Hegmann

25 - 12

+13

124.6
88.0%
1.88

Fritz '

slaxz-

' Dietrich

18 - 12

+6

76.8
76.0%
1.32

Timo '

Spiidi

' Richter

11 - 12

-1

56.8
76.0%
0.95

Michalis '

awzek

' Napoloni

13 - 15

-2

59.1
68.0%
0.90

Paul '

PerX

' von Erdmannsdorff

8 - 15

-7

37.3
64.0%
0.72
Into the Breach

K - D
+/-
ADR
KAST
Rating 2.0

Aurimas '

Bymas

' Pipiras

27 - 12

+15

86.2
92.9%
1.65

Alexey '

Qikert

' Golubev

24 - 13

+11

85.5
82.1%
1.42

Joey '

CRUC1AL

' Steusel

21 - 13

+8

81.2
75.0%
1.39

Karol '

rallen

' Rodowicz

20 - 18

+2

93.3
78.6%
1.25

Kévin '

misutaaa

' Rabier

11 - 18

-7

48.6
75.0%
0.87
ALTERNATE aTTaX

K - D
+/-
ADR
KAST
Rating 2.0

Paul '

PerX

' von Erdmannsdorff

18 - 18

+0

85.1
64.3%
1.03

Fritz '

slaxz-

' Dietrich

14 - 20

-6

71.6
60.7%
0.90

Lukas '

FreeZe

' Hegmann

15 - 22

-7

64.9
60.7%
0.81

Timo '

Spiidi

' Richter

14 - 19

-5

45.6
75.0%
0.76

Michalis '

awzek

' Napoloni

13 - 24

-11

52.4
64.3%
0.61
Kamp info
CS:GO kampen mellem Into the Breach og ALTERNATE aTTaX er en del af Thunderpick World Championship 2023 Europe Series 2 turneringen og blev spillet 12. september 2023 kl. 10:00
Into the Breach var på tidspunktet rangeret som verdens 74. bedste hold og mødte ALTERNATE aTTaX der var rangeret som verdens 38. bedste hold.
Følgende maps blev spillet: Mirage, Inferno og Anubis
Into the Breachs lineup til kampen

Qikert, misutaaa, Bymas, rallen og CRUC1AL
ALTERNATE aTTaXs lineup til kampen

FreeZe, PerX, slaxz-, Spiidi og awzek
Snakker de vrøvl på internettet? Har de behov for dit indspark? Login eller opret en bruger for at kunne kommentere.