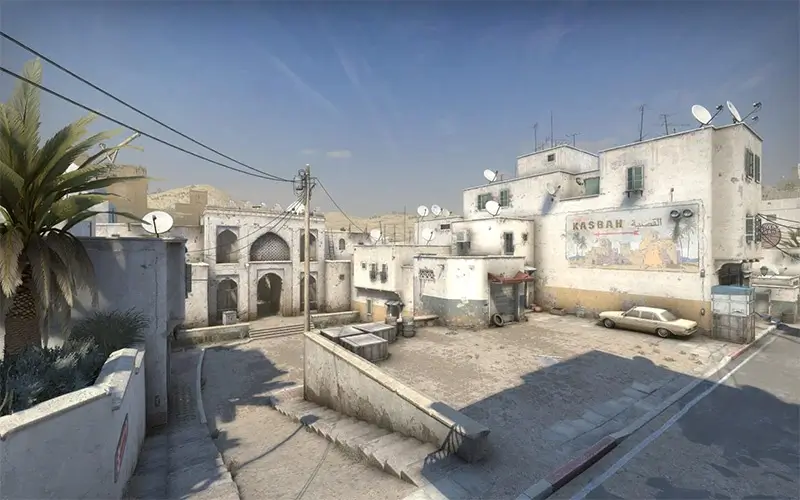 ARCRED
ARCRED vs. Into the Breach tips & odds
Thunderpick World Championship 2023 Europe Series 2
14. september 2023
14. sep. 2023
0 - 2
Into the Breach
Vertigo
BANNED
Nuke
BANNED
Overpass
PICKED
3
16
Inferno
PICKED
7
16
Mirage
BANNED
Anubis
BANNED
Ancient
Lineup
DSSj
Ryujin
1NVISIBLEE
shg
hurtslxrd
Lineup
Qikert
misutaaa
Bymas
rallen
CRUC1AL
ARCRED

K - D
+/-
ADR
KAST
Rating 2.0

Timur '

DSSj

' Abdullin

23 - 35

-12

68.3
64.3%
0.82

Boris '

Ryujin

' Kim

23 - 36

-13

56.9
54.8%
0.66

Artem '

shg

' Shaginyan

19 - 36

-17

52.4
50.0%
0.53

Renat '

hurtslxrd

' Saparov

15 - 37

-22

47.4
45.2%
0.49

Danila '

1NVISIBLEE

' Simagin

16 - 38

-22

47.5
50.0%
0.45
Into the Breach

K - D
+/-
ADR
KAST
Rating 2.0

Karol '

rallen

' Rodowicz

47 - 25

+22

123.1
81.0%
1.76

Aurimas '

Bymas

' Pipiras

41 - 18

+23

96.2
90.5%
1.62

Kévin '

misutaaa

' Rabier

30 - 17

+13

82.0
92.9%
1.44

Alexey '

Qikert

' Golubev

32 - 18

+14

76.3
85.7%
1.37

Joey '

CRUC1AL

' Steusel

32 - 18

+14

74.5
85.7%
1.37
ARCRED

K - D
+/-
ADR
KAST
Rating 2.0

Boris '

Ryujin

' Kim

14 - 16

-2

72.2
57.9%
0.87

Timur '

DSSj

' Abdullin

10 - 16

-6

66.2
68.4%
0.84

Artem '

shg

' Shaginyan

9 - 18

-9

53.6
42.1%
0.50

Renat '

hurtslxrd

' Saparov

4 - 17

-13

35.2
47.4%
0.44

Danila '

1NVISIBLEE

' Simagin

6 - 18

-12

47.5
36.8%
0.35
Into the Breach

K - D
+/-
ADR
KAST
Rating 2.0

Karol '

rallen

' Rodowicz

20 - 11

+9

128.2
84.2%
1.75

Joey '

CRUC1AL

' Steusel

20 - 8

+12

85.8
78.9%
1.59

Kévin '

misutaaa

' Rabier

16 - 8

+8

92.8
94.7%
1.53

Aurimas '

Bymas

' Pipiras

17 - 8

+9

85.3
89.5%
1.44

Alexey '

Qikert

' Golubev

12 - 8

+4

69.9
89.5%
1.25
ARCRED

K - D
+/-
ADR
KAST
Rating 2.0

Timur '

DSSj

' Abdullin

13 - 19

-6

70.0
60.9%
0.82

Artem '

shg

' Shaginyan

10 - 18

-8

51.4
56.5%
0.56

Danila '

1NVISIBLEE

' Simagin

10 - 20

-10

47.6
60.9%
0.55

Renat '

hurtslxrd

' Saparov

11 - 20

-9

57.5
43.5%
0.52

Boris '

Ryujin

' Kim

9 - 20

-11

44.2
52.2%
0.52
Into the Breach

K - D
+/-
ADR
KAST
Rating 2.0

Aurimas '

Bymas

' Pipiras

24 - 10

+14

105.3
91.3%
1.78

Karol '

rallen

' Rodowicz

27 - 14

+13

118.9
78.3%
1.78

Alexey '

Qikert

' Golubev

20 - 10

+10

81.5
82.6%
1.49

Kévin '

misutaaa

' Rabier

14 - 9

+5

73.1
91.3%
1.36

Joey '

CRUC1AL

' Steusel

12 - 10

+2

65.1
91.3%
1.20
Kamp info
CS:GO kampen mellem ARCRED og Into the Breach er en del af Thunderpick World Championship 2023 Europe Series 2 turneringen og blev spillet 14. september 2023 kl. 19:00
ARCRED var på tidspunktet rangeret som verdens 63. bedste hold og mødte Into the Breach der var rangeret som verdens 74. bedste hold.
Følgende maps blev spillet: Inferno, Overpass og Ancient
ARCREDs lineup til kampen

DSSj, Ryujin, 1NVISIBLEE, shg og hurtslxrd
Into the Breachs lineup til kampen

Qikert, misutaaa, Bymas, rallen og CRUC1AL
Snakker de vrøvl på internettet? Har de behov for dit indspark? Login eller opret en bruger for at kunne kommentere.