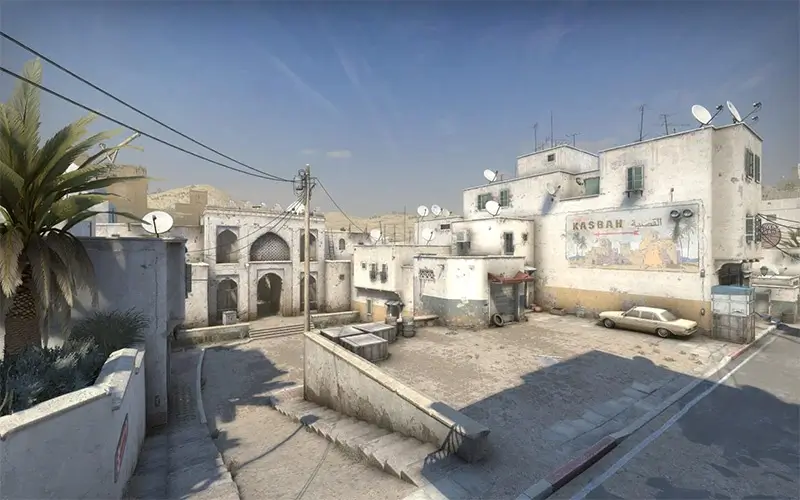 PROSPECTS
PROSPECTS vs. Into the Breach tips & odds
CCT Central Europe Series 4
9. december 2022
9. dec. 2022
1 - 2
Into the Breach
Ancient
BANNED
Vertigo
BANNED
Inferno
PICKED
26
28
Overpass
PICKED
16
9
Nuke
BANNED
Dust2
BANNED
Mirage
16
19
Lineup
Ro1f
spooke
FRANSSON
hype
bobeksde
Lineup
Adam9130
CYPHER
draken
RuStY
dobbo
PROSPECTS

K - D
+/-
ADR
KAST
Rating 2.0

Kalle '

Ro1f

' Johansson

88 - 75

+13

85.0
71.9%
1.22

Olle '

spooke

' Grundström

83 - 87

-4

83.9
69.3%
1.12

Johan '

hype

' Engblom

76 - 71

+5

66.2
67.5%
1.00

Gustav '

FRANSSON

' Fransson

61 - 74

-13

63.6
63.2%
0.89

Jonatan '

bobeksde

' Persson

67 - 79

-12

64.9
64.0%
0.89
Into the Breach

K - D
+/-
ADR
KAST
Rating 2.0

William '

draken

' Sundin

80 - 70

+10

74.6
69.3%
1.11

Tim '

susp

' Ångström

38 - 29

+9

71.1
74.1%
1.10

Cai '

CYPHER

' Watson

86 - 82

+4

85.2
68.4%
1.08

Alfred '

RuStY

' Karlsson

79 - 72

+7

73.8
72.8%
1.05

William '

dobbo

' Dobson

35 - 38

-3

68.8
68.3%
0.98

Adam '

Adam9130

' Ahmad

67 - 87

-20

71.4
68.4%
0.90
PROSPECTS

K - D
+/-
ADR
KAST
Rating 2.0

Kalle '

Ro1f

' Johansson

43 - 36

+7

84.1
66.7%
1.19

Olle '

spooke

' Grundström

41 - 44

-3

92.9
72.2%
1.15

Johan '

hype

' Engblom

33 - 35

-2

63.2
59.3%
0.95

Gustav '

FRANSSON

' Fransson

28 - 35

-7

57.9
68.5%
0.83

Jonatan '

bobeksde

' Persson

26 - 34

-8

54.6
63.0%
0.81
Into the Breach

K - D
+/-
ADR
KAST
Rating 2.0

Cai '

CYPHER

' Watson

45 - 37

+8

91.7
70.4%
1.23

Alfred '

RuStY

' Karlsson

38 - 32

+6

71.1
77.8%
1.10

Tim '

susp

' Ångström

38 - 29

+9

71.1
74.1%
1.10

William '

draken

' Sundin

31 - 33

-2

66.5
63.0%
0.97

Adam '

Adam9130

' Ahmad

31 - 41

-10

75.3
72.2%
0.94
PROSPECTS

K - D
+/-
ADR
KAST
Rating 2.0

Gustav '

FRANSSON

' Fransson

18 - 15

+3

94.7
68.0%
1.31

Kalle '

Ro1f

' Johansson

17 - 14

+3

73.9
80.0%
1.30

Johan '

hype

' Engblom

18 - 15

+3

71.3
84.0%
1.12

Olle '

spooke

' Grundström

18 - 18

+0

68.8
76.0%
1.11

Jonatan '

bobeksde

' Persson

18 - 17

+1

78.1
68.0%
1.07
Into the Breach

K - D
+/-
ADR
KAST
Rating 2.0

Alfred '

RuStY

' Karlsson

22 - 17

+5

92.5
76.0%
1.22

Adam '

Adam9130

' Ahmad

18 - 18

+0

79.0
64.0%
1.03

Cai '

CYPHER

' Watson

18 - 21

-3

88.5
64.0%
0.92

William '

dobbo

' Dobson

11 - 17

-6

58.9
64.0%
0.79

William '

draken

' Sundin

10 - 18

-8

48.0
68.0%
0.71
PROSPECTS

K - D
+/-
ADR
KAST
Rating 2.0

Kalle '

Ro1f

' Johansson

28 - 25

+3

94.4
74.3%
1.21

Olle '

spooke

' Grundström

24 - 25

-1

80.9
60.0%
1.10

Johan '

hype

' Engblom

25 - 21

+4

67.3
68.6%
0.99

Jonatan '

bobeksde

' Persson

23 - 28

-5

71.5
62.9%
0.88

Gustav '

FRANSSON

' Fransson

15 - 24

-9

50.1
51.4%
0.71
Into the Breach

K - D
+/-
ADR
KAST
Rating 2.0

William '

draken

' Sundin

39 - 19

+20

106.0
80.0%
1.66

William '

dobbo

' Dobson

24 - 21

+3

75.9
71.4%
1.12

Cai '

CYPHER

' Watson

23 - 24

-1

72.9
68.6%
0.97

Alfred '

RuStY

' Karlsson

19 - 23

-4

64.7
62.9%
0.88

Adam '

Adam9130

' Ahmad

18 - 28

-10

60.0
65.7%
0.76
Kamp info
CS:GO kampen mellem PROSPECTS og Into the Breach er en del af CCT Central Europe Series 4 turneringen og blev spillet 9. december 2022 kl. 13:00
PROSPECTS var på tidspunktet rangeret som verdens 55. bedste hold og mødte Into the Breach der var rangeret som verdens 66. bedste hold.
Følgende maps blev spillet: Mirage, Inferno og Overpass
PROSPECTSs lineup til kampen

Ro1f, spooke, FRANSSON, hype og bobeksde
Into the Breachs lineup til kampen

Adam9130, CYPHER, draken, RuStY og dobbo
Snakker de vrøvl på internettet? Har de behov for dit indspark? Login eller opret en bruger for at kunne kommentere.